Christine Benvenuto, MFT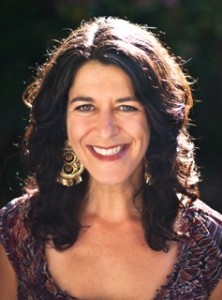 Christine co-founded The Oakland DBT and Mindfulness Center, oversees the Young Adult program, facilitates 3 skills groups weekly, and provides long term and brief psychotherapy to adolescents, adults and couples. She is a licensed Marriage and Family Therapist. She co-leads and participates in the weekly consultation team. She received her undergraduate degree from Boston University and her Masters in Psychology with a focus on Somatic Psychotherapy from the California Institute of Integral Studies (CIIS) and has worked in mental health since 1993. She was introduced to DBT in 2003 where she provided intensive therapy in a residential treatment setting for adolescent girls with complex mental health needs. She completed the
DBT Intensive through Behavioral Tech
 in 2012 and the
Advanced Intensive
 with Marsha Linehan, Ph.D. and Jennifer Sayrs, Ph.D. in 2014. Since 1996 she has maintained a mindfulness practice (yoga and meditation), which she integrates into her clinical work, as she is inspired by the profound impact it has had on her life. She has provided long term treatment to foster youth, providing intensive in-home services and has worked extensively with complex systems of care. She is a clinical supervisor for CIIS's Center for Somatic Psychotherapy. Christine is deeply inspired by the rhythms of the seasons and spending time in the wilderness, and is an avid distance cyclist.
Heather Macbeth, MFT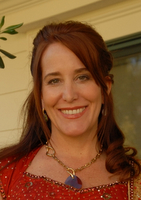 Heather co-founded The Oakland DBT and Mindfulness Center where she oversees the adult DBT program, teaches skills classes and provides clinical supervision and training. She is a licensed MFT practicing since 2003. She completed Behavior Tech's Intensive Training in DBT 2012 and the Advanced DBT Intensive (taught by Marsha Linehan, PhD and Jennifer Sayrs, PhD) in 2014. She continues to receive ongoing expert DBT consultation. Heather believes in the impact that therapy can have when a person is committed to getting better, combined with the therapist applying evidence-based practices and strong teamwork. She offers short-term (8-12 week therapy) for depression using Behavior Activation/ DBT tools, and longer-term therapy for other life issues. She is passionate about helping people find their own voice and inner wisdom to create a life that they want. In addition to DBT, Heather has had training in Trauma-Focused Cognitive Behavior Therapy (TF-CBT), Family Systems, Behavioral Activation for Depression, and is currently working toward certification in Trauma-focused Equine-assisted Psychotherapy. In her therapy practice she draws from western psychological thought, neuroscience, animal/equine-assisted, evidenced-based practices and eastern philosophy. A firm believer of the benefits of mindfulness, yoga (and exercise) she has a regular practice of all. She also finds great pleasure spending time with her family and friends and riding and hanging out with horses.
Lauren Gonzalez, MFT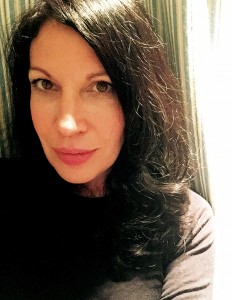 Lauren is a licensed Marriage and Family Therapist. She works with adults and adolescents, teaches and co-facilitates Advanced and Adult DBT skills class and participates in the weekly consultation team meeting. Intensively trained in DBT, having completed the Behavioral Tech DBT Intensive in Seattle, in 2013, Lauren values dialectical strategies for both deepening understanding of ones emotions and actions, as well as motivating change when certain belief systems inhibit relationships and quality of life. Lauren earned her masters in Counseling Psychology from John F. Kennedy University, and MFA in Writing from Sarah Lawrence College, in New York. She spent more than two decades in publishing, as both a writer and editor, and has been widely published. Lauren has been practicing mindfulness since her introduction to Zen Buddhism in the early 90s, and is an editorial advisor to renowned twin researcher and psychologist Dr. Nancy Segal, and co-founder of the Journal of Holistic Psychology.
Joe Lawwill, MFTI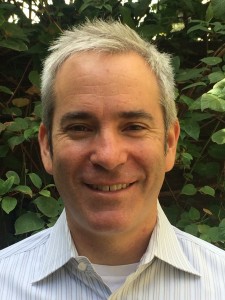 Joe is a therapist, registered intern #88112, supervised by Christine Benvenuto, MFT, at the Oakland DBT and Mindfulness Center, where he works with adults and adolescents both individually, co-facilitatates the adult and multi-family  DBT skills classes and participates in the Center's weekly consultation team. His professional training in mental health started when working as a Crisis Line volunteer and trainer at San Francisco Suicide Prevention (SFSP), and then as a school and clinic therapist for the Youth Service Bureau (YSB) in South San Francisco. Joe was introduced to Dialectical Behavioral Therapy as a graduate student at the University of San Francisco (MA, 2015) where he researched and presented on the application of DBT. He furthered his training by completing the Behavioral Tech DBT Foundational Training in Salt Lake City in 2015. Having also worked in the high-stress world of finance and banking (MBA, George Washington University, 1994), Joe is able to also draw on his twenty years of experience in order to help clients relate DBT skills to working life. A regular practitioner of mindfulness, Joe completed an eight-week Mindfulness-Based Stress Reduction program at UCSF's Osher Center in San Francisco, and in 2014, finished his 200-hour Yoga Alliance Teacher Training program. Joe lives in San Francisco with his wife and three daughters.
Jenafir House, MSW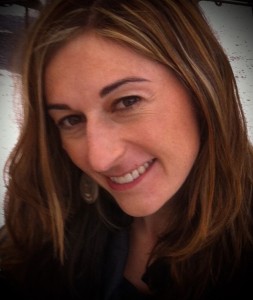 Jenafir is a therapist and registered intern #70603, supervised by Heather Macbeth, MFT, at the Oakland DBT and Mindfulness Center. She has significant background in the field of mental health, working for more than five years in northern California as a counselor and mental health specialist serving adults and families. Her experience also includes international work designing and implementing mental health and social work programs in East Africa, India and Haiti, where she lived and worked for many years. Jenafir first began studying DBT while pursuing her masters in social work at UC Berkeley. She feels a strong connection to the DBT approach, which resonates with both her zen practice and commitment to evidence-based, cognitive behavioral therapies. She was trained at the Behavioral Tech DBT Foundational Training in Bellevue WA in January, 2017. She now offers individual therapy, co-leads group skills classes and participates in the weekly consultation team at Oakland DBT and Mindfulness Center. Her mindfulness practice has been strongly influenced by the Green Gulch Zen Center, where she first started practicing in 1996. She works to build mindfulness into daily life as the mother of an active toddler, and feels a strong commitment to supporting clients to deepen mindfulness, recognizing the positive impact it has had on her own life and relationships.
John Parke, Psy.D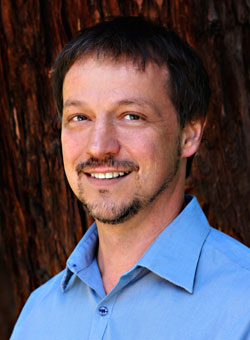 Dr. Parke provides assessment, testing and treatment, and teaches the Chronic Pain Management Class for the Oakland DBT and Mindfulness Center. He is a licensed psychologist and has worked as a psychotherapist since 1991. He received his master degree in counseling psychology from Cambridge College in Cambridge Massachusetts, and his doctorate in clinical psychology from the California Institute of Integral Studies (CIIS) in San Francisco. He has a special interest in the assessment and treatment of Post Traumatic Stress Disorder (PTSD), Chronic Pain and Personality Disorders. Dr. Parke has provided psychological consultation for the Pain Management Clinic at Stanford University, and has maintained a full time private practice in the Bay Area since 2003. He lectures on trauma at Alliant University, Stanford University and MRI in Palo Alto, CA.
Consultants
Patty Gieselman, MFT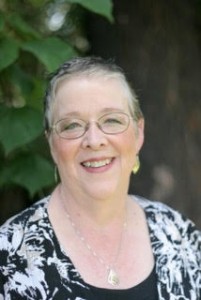 Patty Gieselman, MFT is the Founder and Director of Choices Counseling & Skills and DBT Center in San Gabriel Valley. She is a licensed Marriage and Family Therapist with extensive experience working with adults, adolescents and families in both community-based and residential settings. During her career, she has worked in the public and private sector as a clinician, consultant, trainer, program director and Vice President of Clinical Services. In addition to offering counseling services, Ms. Gieselman trains mental health professionals as a provider of continuing education courses for the California Board of Behavioral Sciences, Board of Registered Nursing and the American Psychological Association and has been an adjunct instructor for local colleges and universities. Patty is well known for her practical yet often whimsical approach to problem solving. Ms. Gieselman was recognized for outstanding community service in 1999 and was awarded the "Woman of Achievement" award by the YWCA for her commitment to children and families. She was part of the first wave of DBT practitioners to take and pass the test towards DBT certification and is currently undergoing the DBT certification process.
Sanno Zack, Ph.D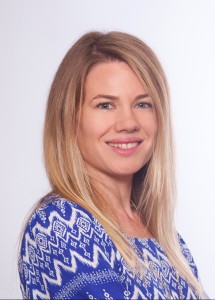 Dr. Sanno Zack is a Licensed Clinical Psychologist and Clinical Assistant Professor at Stanford University Medical Center. She regularly consults for DBT Programs and provides clinical supervision in DBT and other evidenced based and integrative approaches. Her passion is helping providers synthesize their own unique style and personality with the principles of evidenced based treatment. Dr. Zack trained in DBT at Stanford from 2008-2010 and completed Behavioral Tech's Intensive Training as well as Advanced Intensive Training in DBT with Dr. Marsha Linehan and Dr. Jennifer Sayrs. Dr. Zack is Director of the Adult and Adolescent DBT Programs at Stanford and specializes in treating young adult women. She leads DBT Skills groups, works with individual clients, and is active in teaching, training, mentoring, and supervising graduate students, interns, fellows, junior faculty, and practicing clinicians in DBT and evidenced based treatment for trauma, mood, and anxiety. Dr. Zack completed her doctorate at the Pennsylvania State University, internship at Beth Israel Medical Center in NYC, and her post doctoral fellowship at Stanford. She maintains an active yoga and mindfulness practice and aspires to a down dog as fluid as that of her new rescue puppy!